The Altered Stitch is a friendly place where knitters, crocheters, and other fiber arts enthusiasts of all skill levels can gather to learn new techniques, share ideas, and indulge in their favorite stitching and needlework projects. We carry an up to date inventory of your favorite yarn brands, including indie hand dyed fibers and a unique selection of specialty yarns. You'll also find all the essential needles, notions, patterns, and more, to support your handcrafting endeavors. Our patient, knowledgeable staff members are passionate about helping you select the best materials and providing you with ongoing support so you have the products and services you need to successfully complete your projects. Located in Valley Village, CA, our shop features a brightly lit interior that buzzes with friendly conversation and creative energy. Whether you're checking out our newest products or you just want to hang out a while and relax, everyone's welcome at The "Altered" Stitch! Class/Workshop/Private Lesson Policies Payment in full is due before class or private lesson begins. You must cancel 3 days before the class or private lesson to receive the value of your class or private lesson as a refund in the form of credit to be used towards a future class or private lesson. There are no cash refunds on classes, workshops, or private lessons. When it is specified that you must purchase yarn or other supplies for a class or workshop at The Altered Stitch, there are no exceptions to this rule. Classes are subject to cancellation if minimum enrollment is not met. If you are renting a loom for a weaving class, a deposit by either cash or credit card on the first day of class is required. Deposit is fully refundable if loom is returned in proper condition and with all parts. The refunded deposit is returned to you using the method by which you left the deposit. If you left a cash deposit, then you will receive cash back. If you left your deposit by credit card, the deposit will be refunded to the credit card you used to make the deposit. No cash refunds for credit card deposits, and absolutely NO deposit will be taken as a DEBIT transaction.
The Altered Stitch
Mary Casale
Knitting + Crochet Instructor - English Style and Continental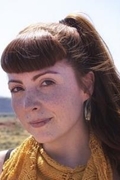 Mary is a self taught crocheter and knitter. She has been a full fledged fiber lover for over 4 years and an employee here at The Altered Stitch for 2 years. She enjoys teaching beginners and getting them hooked on yarn!
Rachel Barish
Knitting Instructor - Continental Style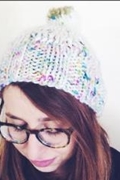 Rachel Barish of Born & Raised has been brought on board as a full time instructor at The Altered Stitch! Rachel has been added to our private lessons calendar and she has availability 5 days a week including Saturdays & Sundays! Rachel will also be heading up our NEW drop in help program Saturdays from 1pm-4pm, so if you're stuck on a project, drop in and get the help you need! no RSVP required. (*cost dependent on length of stay starting from $10)
Sam Foster
Knitting Instructor - Continental and English Styles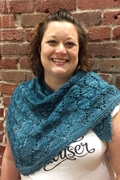 Sam is a Los Angeles transplant via San Francisco, Austin, and New Orleans. She's been teaching knitting since 2006 and it's her favorite way to spread joy.
Emily Sanderson
Ashleigh
Spinning Instructor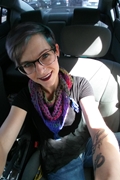 Ashleigh is a knitter, crocheter, spinner, and mom to an adventurous, curious little boy. She likes anything crafty, and challenging herself to learn new things. She has been crocheting for 18 years, knitting for 5, and spinning for 3.
Anna Zinsmeister
12443 Magnolia Blvd., Los Angeles
818-980-1234
Tuesday

Wednesday

Thursday

Friday

Saturday

Sunday

11:00am - 7:00pm

11:00am - 9:00pm

11:00am - 7:00pm

11:00am - 8:00pm

11:00am - 7:00pm

12:00pm - 6:00pm